Main Content
Home Grown Trust
Rooted in Insight, Integrity & Innovation
REAL ESTATE IDX POWERED BY IHOMEFINDER
OUR LISTINGS
Featured Properties

WELCOME TO
Bayfield and the Bayfield Peninsula!
We are excited to see your interest in our region, one of the most pristine areas of the world, and that you may want to call it "HOME" like we do!
In Bayfield and the greater Bayfield area you will experience an interesting blend of history and contemporary life. Clearly the natural environment and low population density support an overall laid-back atmosphere, with an energetic invitation to make personal wellbeing a priority in life. To thrive here is to work where you play and to play where you work. We welcome you!
""Esme is very personable and attentive to all requests of clients. She is a knowledgeable and adept Realtor. I would highly recommend her services." P.B...."
"Selling or buying is both exciting and yes, stressful. An agent makes the world of the experience notable - Suzie Arn. She is realistic, honest, open, flexible and makes things happen. She multitasks, communicates and will keep you both buoyant and grounded in the process. I love this woman and her ..."
"Esme really knows her stuff. She meticulously researched the market before suggesting a market price range for my listing. She hit a home run. Trust and respect are key in this business and she earned mine. J.M...."
"Esme Martinson is an outstanding real estate agent and broker who went above and beyond to successfully bring about the sale of my property. She helped take care of a multitude of details and spent many hours on the property helping to facilitate the closing. Both sellers and buyers should have grea..."
"Marieke is very professional. She understood what we needed and made it happen for us. She helped us sell our house and buy a house within weeks of each other. Awesome person! I can't thank her enough...."
"Suzie was fantastic to work with and was great about staying in touch throughout the entire process. I didn't think listing our vacation property in winter was going to be successful, but I'm very pleased to say that I was wrong! She and her snowshoes got the job done in no time. :-)..."
"I had the pleasure of working with Esme for my first home purchase. I can say with full confidence there is no other agent in the area that I would rather have worked with. Esme's knowledge of her field, passion for helping others and willingness to explore options helped make an otherwise daunting ..."
"From our first call to Marieke from out of state we found her to be professional and helpful. Upon meeting her and during subsequent visits she was accommodating and tireless in her efforts to show us all the properties we were interested in. Her intimate knowledge of the area confidently steered us..."
"We have enjoyed getting to know Suzie and find her very approachable and easy to work with. Throughout the process of the three transactions she has assisted us with over the years, Suzie has remained professional, honest, upbeat, and compassionate, even when there were challenging situations and di..."
"Our experience with Esme was top notch. We sold our home in 3 months. There was someone looking at the home every week. She told us the right person will come and we were not worried. It was priced to sell. She found the right buyer for our home. She was always in contact with us, either by phone, e..."
"Marieke did a fantastic job in helping us find and purchase our dream home on the shore of Lake Superior. Her knowledge of the property, and the area were complete. She followed up promptly and professionally with any questions we had throughout the process. She did not push she let us think, talk, ..."
"I'm so grateful to have been able to work with both Esme and Suzie. What phenomenal women! As someone completely new to the area, I felt cared for and supported through the home buying process. And better yet, I felt welcomed into this amazing community. I wouldn't recommend or work with anyone else..."
"Suzie helped us find the home that fit our needs. Suzie was willing to show us multiple homes in one day and multiple listings till we were able to find a house that fit us. She was very patient with us even as we looked at home #75! Suzie also if familiar with how the housing market works in this a..."
"I have worked with Esme on both commercial and residential offers and was so pleased with her outstanding client services. She was prompt with responses to my questions, even in the later evenings when she should have been with her family (which I don't condone but very much appreciated during the..."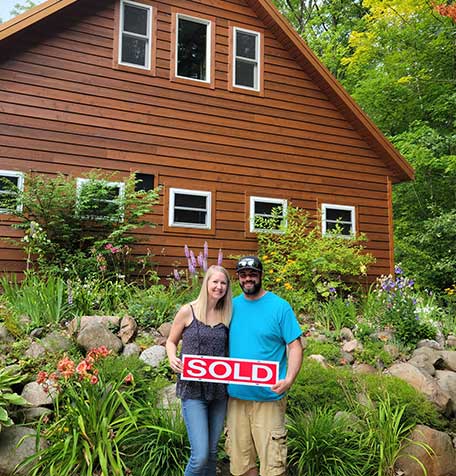 CONNECT WITH
Broad Street Brokers
We'd love to hear from you