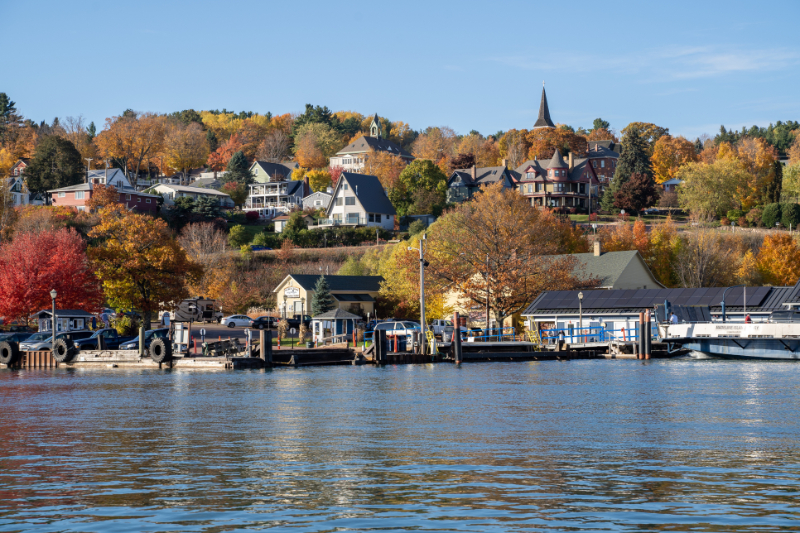 Bayfield may be one of the smallest cities in Wisconsin, but don't let its size fool you. As the "Best Little Town in the Midwest," this incredible destination is full of experiences and opportunities. Whether you're after an outdoor adventure or looking to explore its rich history, Bayfield has something for every visitor. Check out our ultimate guide of things to do in Bayfield, WI below.
THINGS TO DO IN BAYFIELD, WI
When you're in Bayfield, WI, it's impossible to get bored. The city has exciting outdoor recreation, enriching cultural experiences, a thriving shopping and dining scene, and everything in between.
Outdoor recreation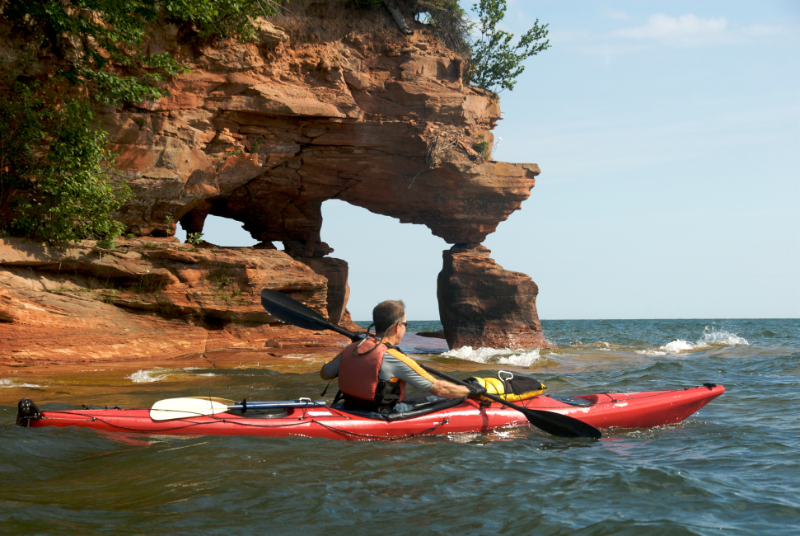 Bayfield is a haven for outdoor recreation, offering access to Lake Superior, the Apostle Islands region, and to other nature-filled destinations. There's plenty of fun and exciting things to do here in Bayfield, WI, whether it's on land or in the water.
Hiking
There's no doubt that Bayfield is a hiker's paradise. Its surrounding lush forests and stunning natural landscapes make hiking one of the top recreational activities here. Bayfield's prime location near the Bayfield Peninsula and the Apostle Islands also gives you access to many scenic hiking paths. Whether you're a seasoned hiker or new to trekking, Bayfield has trails for different levels of hiking fitness. These are the most popular ones:
Brownstone Trail

The Brownstone is an easy hiking trail that will treat you to uninterrupted views of Lake Superior. The 4.5-mile trail starts on South 3rd Street, near Bayfield's downtown area. Along the way, you'll spot an old apple orchard, an abandoned brownstone quarry, and even views of Madeline Island and Long Island.

Iron Bridge Trail

This short trail starts at the city's 110-year-old iron bridge. From there, you'll follow the ravine below it until you reach an overlook and waterfall. The hike itself is quite short (it's just three quarters of a mile), but it can get challenging due to the slippery steps and rocks.

Big Ravine Trail

One of Bayfield's most challenging hikes is the Big Ravine Trail. It contains a mix of ravines, forests, and upland areas. But once you reach the overlook trail, you'll be rewarded with lake, island, and mountain views. The Big Ravine Trail can be accessed behind the outfield fence near the school's baseball field or from Meyers-Olson Road.

Jerry Jay Jolly Trail System

A popular trail among many Bayfield locals, the Jerry Jay Jolly Trail is part of an extensive system that also serves as a skiing, snowshoeing, and cross-country skiing spot. The trail itself is moderately challenging, although there are some sections where you'll encounter steep climbs. The hike for the Jerry Jay Jolly Trail System starts at the Pike's Creek parking lot. In total, the trail runs for 1.5 miles, but if you want a longer hike, you can easily continue on to the Ashwabay trail system.
Boating and kayaking
Bayfield is also one of the best boating destinations in the region because of its picturesque views and diverse boating opportunities. And if you don't have your own water recreational vessel, don't worry—there are plenty of boating charters that can take you around Lake Superior and the Apostle Islands. Go for a few hours or spend a whole day just exploring these areas.
Pikes Bay Marina is among the best jump-off points in Bayfield for your day on Lake Superior. It's a full-service, 208-slip marina with wide piers and fairways. In 2018, Pikes Bay Marina was even recognized as the Marina of the Year. Other facilities include a 35,000-square foot Marine Service Center and a well-maintained Clubhouse. Boaters of all types—and their guests— are welcome.
Camping
Various campgrounds are scattered along the Lake Superior shoreline as well as Madeline Island and the state parks near Bayfield. These spots offer different camping experiences, from rough and rugged to fairly comfortable with a bevy of amenities.
One fine example is Dalrymple Park and Campground. Located overlooking Lake Superior, it is open from May through October and offers 28 tent and RV sites. It's recommended to get here early to claim the best spots. That said, with views of Lake Superior and Madeline Island, you can argue that all campsites at Dalrymple Park are the best.
On Madeline Island, campers can choose between two public campsites: Big Bay Town Park and Big Bay State Park. The parks sit on opposite ends of Big Bay Beach (which is also known as "The Best Beach in Northern Wisconsin"), with Big Bay Town Park having 61 campsites and Big Bay State Park having 60.
Apostle Islands National Lakeshore
One of the most well-known outdoor destinations in Bayfield is Apostle Islands National Lakeshore. Also located along the shores of Lake Superior, this scenic archipelago is home to 21 islands and a 12-mile stretch of mainland. Apostle Islands National Lakeshore is famous for its sea caves— a series of spectacular arches made out of red-brown sandstones. The park also has the biggest collection of historic lighthouses in the country.
In Apostle Islands National Lakeshore, recreational opportunities abound. Hiking, boating, kayaking, swimming, and bird watching are the most common activities here. The park offers more than 50 miles of trails that lead to various beaches, lighthouses, logging camps, and scenic views. Visitors can tour the different islands through a motorized boat, sailboat, water taxi, and even on kayak. The sea caves, in particular, are best visited by boat. Visitors are also welcome to camp out in 19 of the park's islands.
Attractions
Bayfield is home to a variety of attractions, from museums that celebrate the city's rich history and culture to fascinating facilities like fish hatcheries. Check out these Bayfield attractions below.
Recreational amenities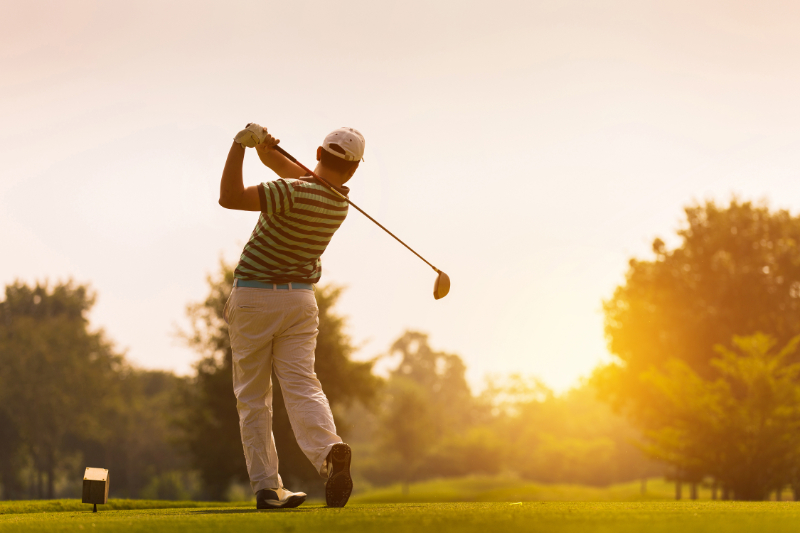 Bayfield is home to an array of recreational amenities, and among these is the Apostle Islands Golf Course. Located at the northern edge of the Bayfield Peninsula, this championship course gives golfers the best views overlooking the majestic Lake Superior. The Apostle Islands Golf Course is a par-72, 18-hole course that's open to the public. Golfers can expect enormous greens, challenging drives, and excellent fairways.
Bayfield residents maintain their healthy and active lifestyle by heading to the Bayfield Rec Center. Located in Downtown Bayfield, the recreation center houses a 25-meter indoor pool, a racquetball court, fitness room, and sauna. And the best part about the Bayfield Rec Center is that it is open all-year-round.
Shopping and entertainment
Bayfield was named as the "Best Little Town in the Midwest" and for good reason. The coastal city has no major fast-food restaurants and large retail chains. In fact, Bayfield offers a more personalized shopping experience with its locally owned shops, specialty stores, and independent businesses.
For art and other collectibles, you're spoiled for choice. The Bayfield Artists Guild is a great place to purchase a variety of items like paintings, sculptures, jewelry, soap, and other handcrafted items made by a collective of local artists. The Stone's Throw Art Gallery in the lower Bayfield area comes highly recommended if you're looking for handmade porcelain pottery and artworks.
When it comes to stoneware and ceramics, Eckels Pottery always has something unique for you to take home. The studio has been making high-quality, hand-crafted ceramics like tea pots, stoneware platters, and vases for about six decades. Furthermore, Eckels Pottery features works from over 40 different regional and national artists. If you want to try out pottery, the studio also offers workshops and individual lessons.
Fresh produce and locally made food products are part of the Bayfield lifestyle. You can stock up on these goods at the Bayfield Farmers Market. It's held every Saturday morning from June to October in Downtown Bayfield. Some great finds in the weekend market include artisanal cheeses and baked goods. And speaking of fresh produce, the much-awaited Bayfield Apple Festival is also held in the last month of the farmers market. As one of "Wisconsin's Best Festivals," this exciting weekend is filled with apple peeling contests, live music, and grand parades.
For concerts, shows, and events, check out Lake Superior Big Top Chautauqua. This music and performing arts venue near Bayfield hosts over 60 concerts and events over the summer. Some of the musicians that have graced this 900-seat canvas tent include Johnny Cash, Willie Nelson, and Bonnie Raitt. For updates on the upcoming events at Lake Superior Big Top Chautauqua, you can check their calendar here.
Dining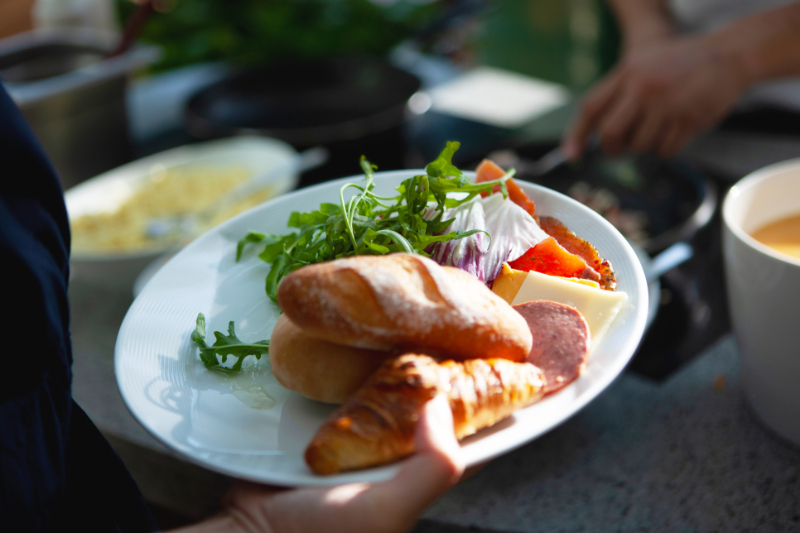 Aside from the outdoor adventures and must-visit shopping destinations, Bayfield is also full of culinary experiences. From breakfast to dessert, you'll find a variety of options for any meal. Here are the top dining spots that you should try.
Manypenny Bistro

No other restaurant in Bayfield combines American and Turkish cuisine as well as Manypenny Bistro. Known for its delicious morning fare, the popular eatery serves the best eggs benedicts, omelets, gyros, and Turkish döner kebabs in the city.

The Landmark Restaurant at the Old Rittenhouse Inn

The Old Rittenhouse Inn is an attraction in its own right. This historic bed and breakfast was built in 1890 and stands out with its Queen Anne Victorian-style architecture and brownstone exterior.

It's here where you'll find the Landmark Restaurant, a culinary gem in Bayfield's dining scene. Open to the public, this casual Bayfield restaurant has a menu that pays tribute to local ingredients. Landmark Restaurant is only open for dinner service; choose a dish from their a la carte menu or treat yourself to an extraordinary five-course set.

The Copper Trout

Savor the authentic flavors of Lake Superior and Northern Wisconsin at The Copper Trout. Using the freshest fish, wild mushrooms, berries, and other local ingredients, the restaurant doesn't disappoint with its Italian-American creations. From hand-tossed pizza to house-cut beef tenderloin, each dish will satisfy both your appetite and your taste buds.

Morty's Pub

For hearty fare, you can never go wrong with the food from Morty's Pub. Their mouthwatering burgers are made from 100% Angus beef and their fish is fresh from Lake Superior. Morty's Pub is also known for their wide selection of drinks, including beers, ciders, and cocktails. Don't forget to try their Bloody Mary, their signature cocktail made from a distinctive blend of flavors.

Copper Crow Distillery

Searching for the best brews and handcrafted drinks? Head to Copper Crow Distillery. The first indigenous distiller in North America, Copper Crow Distillery offers tours and tastings of their award-winning spirits. Try their sustainably distilled vodka and their Bourbon Whiskey aged for four years. The distillery is only open from Thursdays to Sundays.
LIVING IN BAYFIELD, WI
Aside from the outdoor adventures and unique attractions, there's more reasons why Bayfield, WI is an excellent place to call home.
Strong sense of community

As one of the smallest cities in Wisconsin, the residents of Bayfield share a strong sense of community and camaraderie. The city takes pride in their shops, restaurants, and other local businesses, often coming together to support local events and initiatives. Bayfield is also one of the best places to live in because of its friendly and welcoming community.

Peaceful and laid-back environment

Nestled along the shores of Lake Superior, Bayfield offers a serene and peaceful setting far from the heavy traffic and noise. Residents and visitors are surrounded by picturesque landscapes, lush forests, and the calm waters of Lake Superior. In here, it's not hard to relax and unwind in nature.

Excellent school district

The School District of Bayfield is committed to providing quality education and an inclusive learning environment to its elementary, middle school, and high school students. There are three schools under the School District of Bayfield: Bayfield Elementary, Bayfield Middle School, and Bayfield High School. Apart from the school district's excellent academic program, students can continue learning beyond the classroom through various extracurricular activities.

Gorgeous real estate properties

Bayfield is a remarkable coastal city with residential properties that are just as incredible. Historic brownstone houses surrounded by white pine trees, two-bedroom apartments with Lake Superior views, and cozy cottages with wraparound porches are just some of the properties you'll find here. You'll also see a mix of architectural styles, ranging from traditional to contemporary. Whichever design direction they swing, they fit well with Bayfield's lakeside setting.
Explore more of Bayfield, WI today
These fun and exciting things to do are just a glimpse of what life will be like once you make the move to Bayfield, WI. Find out more about living in this incredible city with us at Broad Street Brokers LLC, your Bayfield real estate experts.
As long-time Bayfield residents, we know this sought-after coastal area like the back of our hands. We have successfully assisted around 500 property transactions and we can't wait to help you with yours. Start looking at your Bayfield, WI real estate options today! Give us a call at 715.779.3220 or send a message here.