Location, location, location.
When it comes to real estate, choosing the right community is just as important as the property itself.
When we work with young families who are interested in buying a home in our area, schools are often a key factor in their decision.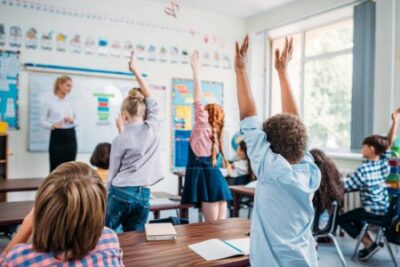 We believe our role as real estate agents is more than simply helping you find your dream home. We're also here to answer your questions about the area to help you decide if our community is the right fit for your family.
Our goal is to provide as many resources as possible to our clients who are considering moving to our area. In this article, we'll provide a glance at our area schools and their unique offerings.
Bayfield School District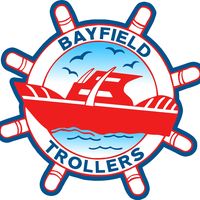 The Bayfield Trollers
Bayfield's "little school on the big lake" is bursting with opportunities, outdoor education, and academic offerings. As with many small schools, the Bayfield School District offers an increased sense of community, smaller class sizes, and collaboration between area schools.
David Doering, the school's Technology Education Teacher, praises the Bayfield School District for its "huge heart". He adds, "I have made a lifetime teaching career out of working at Bayfield school and both of my children graduated from the district. The teachers are dedicated, the administration is involved and the students are diverse.
This diversity is woven into our everyday learning activities allowing students to experience the world around them in unique ways, like by ricing in a canoe, building projects to enhance the community, trips to the Apostle Islands, challenging classes and so much more."
Highlights:
• 9:1 Student/Teacher ratio
• School garden
• A focus on outdoor learning and community projects
The Bayfield School District prides itself on involving students in many community and service learning projects and is home to a lovely school garden. School lunches often aim to include menu items such as "local wild rice, local whitefish, and locally harvested veggies".
School sports include Cross Country, Basketball, Ski Team, Wrestling, Softball, Baseball, Track and field, Volleyball, and Soccer.
Washburn School District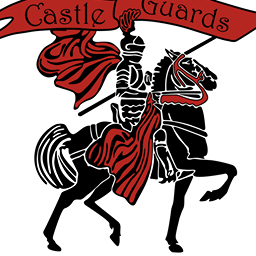 Washburn Castle Guards
The Washburn School District features an elementary school and a combined middle/high school.
Washburn Elementary is a "Wisconsin Green and Healthy School" with an emphasis on outdoor learning. Outdoor facilities include a 40 acre school forest, a 'Lost City' play area overlooking Lake Superior, and a 6400 square foot garden.
The garden, which supplies some of the ingredients for school lunches, features almost any fruit or veggie you can imagine!
Washburn was one of the first schools in the entire region to adopt the AmeriCorps Farm-to-School program. In 2016, the Washburn School District was invited to plant and harvest the White House garden with Michelle Obama. In 2017, Washburn was awarded the prestigious U.S. Department of Education's District Sustainability Award for Green and Healthy Schools.
The Washburn School District also strives to reduce its environmental impact through prairie restoration projects, the installation of solar panels, district-wide recycling, composting programs, and other energy-saving initiatives.
Highlights:
• US Department of Education Green Ribbon School
• Provides a special focus on outdoor learning opportunities
• Rigorous academics blended with free play
• A focus on specials such as art, gym, and music
Washburn schools offer an impressive range of sports for students to partake in:
Alpine Skiing, Baseball, Soccer, Clay Target League, Trap Shooting, Cross Country, Football, Golf, Track & Field, Gymnastics, Hockey, Nordic Skiing, Softball, Track and Field, Volleyball, and Wrestling.
Students also get the chance to participate in seasonal outdoor recreation such as ice skating, snowshoeing, cross-country skiing, and canoeing.
South Shore School District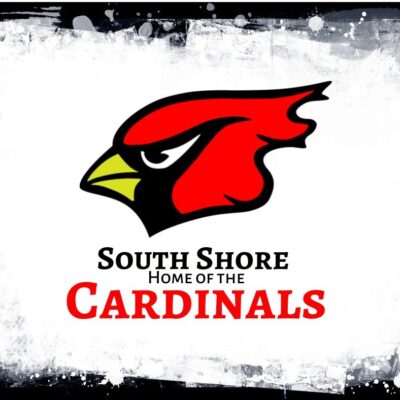 South Shore Cardinals
The South Shore School District prides itself on providing "small classes, flexible learning options, and an emphasis on linking academics to personal interests and real-world projects. We help students see learning as a way to reach their life goals".
District Administrator, Danielle Mikula, is clearly proud to be a part of the South Shore, stating, "Our little district is a magical place, where relationships and belonging are central to what we do.
South Shore is a place where kids support one another like family- across grade levels. Teachers love the students and every single child has a tribe of adults around them making sure they are successful. We never give up on a student!
We may be one of the smallest districts around, but when you look at our academic outcomes, we are heavy hitters!".
Echoing Danielle's sentiments, Michelle Simpson, South Shore Principal, states, "The South Shore School District is truly committed to fostering success in every child and empowering them to reach their highest potential. Our small class sizes allow our staff to intentionally create environments where students feel like they belong.
The high expectations and dedication of the staff are evident; the latest published state report card for our district indicated that our students significantly exceeded expectations.
We value early education and offer daycare and 4-year-old kindergarten and our students have opportunities for place-based learning in the classroom. Students in grades 11 and 12 have the opportunity to complete college courses."
South Shore School sports include: Football, Volleyball, Cross Country, Basketball, Golf, Baseball, Softball, and Track & Field.
Want to Learn More About the Bayfield Area?
It is an honor for us to help families find the right home and learn more about the beautiful community we are proud to call our own.
Whether you are just learning about our area or recently bought a home here, we enjoy working with families and helping them discover all the things we love about Bayfield and the surrounding communities.
Whether you want to know more about a home, a piece of land, or area resources, please feel free to reach out to our caring team with any questions.