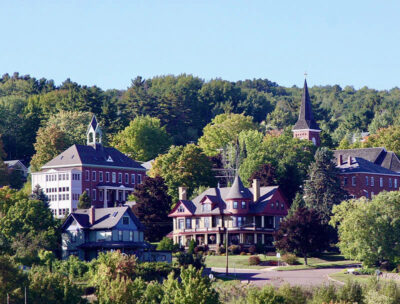 WELCOME TO BAYFIELD AND THE BAYFIELD PENINSULA!
We are excited to see your interest in our region, one of the most pristine areas of the world, and that you may want to call it "HOME" like we do!
In Bayfield and the greater Bayfield area you will experience an interesting blend of history and contemporary life. Clearly the natural environment and low population density support an overall laid-back atmosphere, with an energetic invitation to make personal wellbeing a priority in life. To thrive here is to work where you play and to play where you work. We welcome you!
At Broad Street Brokers you will find an attentive team of professionals, excited to work with you and to meet your real estate goals, either buying or selling. We are three established Realtors®, all women, with the experience and knowledge to confidently support you through this important next step in your life!
Between us, we've lived in the area for over eighty years, and can surely call ourselves well-informed about all the different aspects of building a life in this region. Growing up here, raising our own children, and actively participating in our communities and community services, makes us your trusted advisors when it comes to the area.
The exchange of property ownership often comes with emotional aspects. When letting go of a long-term home you can be assured that your process is respectfully considered and supported. If you are bursting with excitement to finally fulfill your dream of owning property in this incredible environment, we celebrate every step of the process with you! We've assisted in the transactions of roughly 550 properties and are ready to help with yours, too.
Please come see us at our Bayfield office, 14 S Broad Street, just up from the post office. This is our temporary home until our permanent place, which was damaged from a neighboring fire, is rebuilt. Or give us a call at 715.779.3220 to schedule a meeting elsewhere or showing at a property for sale. We look forward to it.
If you're not quite there yet, but would like to know more, please navigate this website for all it has to offer and join our mailing list to receive automated updates without any obligation.